2016-Friday, September 9th – Building a Positive, Values-Based Culture
Meeting Details
When: September 9, 2016
Time: 7:00am – 9:00am
Location: Umstead Hotel and Spa; 100 Woodland Pond Drive, Cary, NC 27513
Building a Positive, Value-Based Culture
Culture is the game changer. Get the culture right, and your company and people thrive. Diane Adams' new book, More than Casual Fridays and Free Coffee: Building a Business Culture that Works for Everyone, is a front-row seat to building a positive, values-based culture in your organization, and in turn, gaining an edge in today's competitive economy. In this session, we'll discuss how to build a culture that works for everyone. Diane will share with us a 7-step model for building an innovative, high performance organization, along with great examples from companies, large and small.
About Our Speaker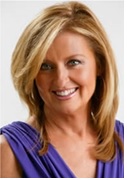 Diane Adams, a TCHROA member herself, is an innovative leader with strong global orientation and diverse background. She currently leads the global human resources organization at Qlik, and is focused on building the Qlik culture—a fun, high-performance culture with people who care about "making a difference" with our customers and in our communities.
Author of More than Casual Fridays and Free Coffee: Building a Business Culture that Works for Everyone (Palgrave Macmillan, 2015), her goal is to help people and companies recognize how to energize their teams, develop creative strategies to meet changing market requirements, and facilitate high-performing value-based cultures. She is passionate about helping people and companies achieve excellence and reach their potential professionally and personally, as demonstrated by her record of excellence in organizational and leadership development, change management, and strategic staffing for Fortune 500 and high-growth entrepreneurial companies.
Prior to Qlik, Diane was Executive Vice President, Culture and Talent, with Allscripts, where her team was instrumental in growing the company from $500M to $1.44B. Diane also served in a number of human resources leadership roles in her 14 years with Cisco Systems. During her last three years with Cisco, she held the dual role of Vice President, Human Resources, International; and Vice President, Human Resources, Worldwide Sales, growing Cisco from 4,500 people when she joined to 70,000 people in 152 countries. Both Allscripts and Cisco were consistently recognized as "Best Places to Work."  Diane is also a past recipient of the "Women in Leadership" award for making an impact in business and the community within the North Carolina Research Triangle Park area.
Diane holds a Bachelor's degree in Business Administration from UNC Chapel Hill. She cares deeply about giving back and serves on several boards, including Make-A-Wish, NC Communities in Schools, and the International Juvenile Diabetes Research Foundation (JDRF) Board, where she is a recipient of the "Living and Giving" Award.
We look forward to seeing you!