2017-Friday, June 9th – Staying Competitive with Executive Compensation
Date: 06/09/2017
Time: 7:00am – 10:00am
Where:  The Umstead Hotel and Spa
100 Woodland Pond Drive
Cary, NC 27513
Staying Competitive with Executive Compensation
In today's competitive business environment, how do organizations attract, retain, and motivate, as well as know when to say "no" to their executives? Why are you paying so much more for a replacement executive than the person who previously occupied the role? Is that okay? When do the numbers not make sense anymore?
While it's commonplace to recite the mantras, "pay for performance" or "good talent is expensive talent",  it remains difficult to balance short-term compensation with long-term incentives, and to align those elements to drive the right behaviors. What works for one company may not work for the next. Consideration must be given to variables such as industry, size, public vs. private, for-profit vs. not-for-profit, PE, VC, high-growth, etc. And what worked in the past must continually be evaluated for relevance in today's world.
Join us for this engaging discussion on such topics as:
– Trends/developments in executive and director compensation
– Incentiveplan designs
– Aligning compensation to drive intended behavior
– Quantitative and qualitative examples of salaries, equity, and LTE, from both Triangle-based and out-of-market companies
– Lessons from this Say on Pay season
And feel free to invite your Compensation Specialist to join us as well.
About Our Panelists 
Fara Palumbo, Senior Vice President and Chief Human Resources Officer, Blue Cross Blue Shield of North Carolina (Moderator)
Fara Palumbo is a leader in delivering innovative health care products, services and information to more than 3.8 million members. Her responsibility is to ensure that the company's more than 4,900 employees are equipped to support and achieve strategic and business goals.
Fara has led the transformation of the company's talent strategy, delivering a compelling and credible employment value proposition and leading cultural change. She is the primary driver behind the company's major life/work initiatives, including the design, development and implementation of a backup childcare center – the first backup center in North Carolina. During her tenure, BCBSNC has earned numerous recognitions as an employer of choice in North Carolina, including the Working Mother Top 100, AARP Best Employers, American Heart Association Fit Friendly and the Human Rights Campaign Corporate Equality Index.
Previously, Fara worked at Citibank in New York in a variety of Human Resources leadership positions in both the retail and investment banks, rising to the position of vice president of HR for the Global Securities Division.
Fara was the first executive sponsor for the BCBSNC Women's Employee Network, one of 10 employee networks serving its workforce. She is an active supporter and board member for the Susan G. Komen Triangle to the Coast Affiliate, which invests in breakthrough research to prevent and cure breast cancer. She is also a board member of the Triangle Chief HR Officer Association, an organization created to support senior HR leaders in their pursuit of organizational excellence.
She obtained her MS in organizational management from Pfeiffer University and a BA in psychology from Fordham University.
Daniel Rodda, Lead Consultant, Meridian Compensation Partners, LLC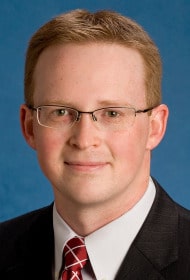 Daniel Rodda consults with compensation committees and senior management on all aspects of executive and director compensation, developing customized compensation programs aligned with business strategies and the governance environment. His consulting work includes competitive assessments, incentive plan design, risk assessment, alignment of pay and performance, responses to shareholder and regulatory concerns, disclosure, equity plan share requests, employment agreements, and severance arrangements.
Daniel works with companies in a diverse range of industries including banking and financial services, business services, retail, media, aerospace, utilities, and healthcare. He is a frequent speaker and writer on executive compensation trends and developments.
Daniel has assisted clients with their compensation and benefits programs for over a decade. Prior to joining Meridian, Daniel was a Principal in Mercer's executive compensation practice.
Christiaan Heijmen, Principal, Executive Search, Vaco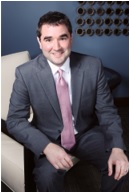 Christiaan is truly a generalist when it comes to executive search and human capital advisory. He has executed retained executive searches for clients in audit/tax/advisory, banking, construction, consumer, entertainment, government, hospitality, IT, legal, life/sciences/pharma, management consulting, not-for-profit and SaaS. He now focuses his practice mostly on the RTP area.
He has also worked as a human capital advisor, to include clients: Aetna, BHP Billiton, CIGNA, Gap, Health Alliance Plan, Hewlett-Packard, NY Life, Major League Soccer, Pulte Homes and The International Olympic Committee.
Christiaan has a B.A. in English and a B.S. in Management from UMass where he was a summa cum laude honors scholar and a 4-year division one rugby player. He was president of the Rugby team and president of the Navigators, a national faith-based community service organization.
Christiaan has his MBA from Fuqua. At Fuqua, he was honored to serve as: (COLE) Leadership & Ethics Fellow, co-Chair admissions, co-President of the graduate men's rugby team, co-President for STEP (high-school mentorship program), board member for First in Families North Carolina and a Habitat for Humanity Volunteer. He was honored in 2013 by way of the "Business Award for Exemplary Alumni Service" to the Fuqua School of Business.
In his spare time, Christiaan enjoys boxing, hiking, reading, and staying engaged with people with disabilities.
Christiaan, his wife Linzy, son Andrew, and Daughter Alivia live in Durham, NC.
Scott Thibeault, Vice President Talent, Strategic Talent Innovations
Scott has been a compensation practitioner for the past 30 years with experience in-house at several Fortune 50 companies, and has consulted with many Fortune 500 companies supporting their executive compensation design needs. He has consulted with many C-suites and Boards of Directors with in-depth support to compensation committees. Scott has reviewed hundreds of compensation summaries and authored several for public company proxy statements. Over the years, he has worked with many premiere executive compensation consultants including: Pearl Meyers, Fred W. Cook, Graef "Bud" Crystal, and Jude Rich, to name a few. Scott has been consulted on some of the most intricate CEO compensation negotiations over the past quarter century. His experience with public and private companies has required creativity in the design of long-term equity and performance cash elements.
Scott led the Compensation functions at the following companies:
Aetna, Inc. – Hartford, CT; $120 billion assets under management, 64,000 employees worldwide; $2.6 billion payroll
Oxford Health Plans – Norwalk, CT; $7.2 billion market value; 7,400 employees; $418 million payroll
WCI Communities, Inc. – Bonita Springs, FL; $4.7 billion assets managed; 1,700 employees; $79 million payroll
Talecris Biotherapeutics – Durham, NC; $4.4 billion market value; 2,900 employees worldwide; $151 million annual payroll
ISGN Mortgage Services – Palm Bay, FL; $111 million market value; 1,100 employees worldwide; $26.5 million payroll
Carestream Inc. – Rochester, NY; $14 billion market value; 8,000 employees worldwide; $376 million payroll.
Additionally his consulting experience includes executive compensation and board compensation design and communications for companies including:
Pitney Bowes
Pfizer Pharmaceutical
Citicorp
American Express
Coopers & Lybrand
Price Waterhouse
Janus Financial
Bayer Biologics
HCA Health Group
NNE Pharmaplan
Eisai Pharmaceutical
Enterra Health
Goodwill Industries