2016-Friday, November 4th – The Power of Assessments for Hiring, Selection, Coaching, and Development
Meeting Details:
Time: Friday, November 4, 2016
Location: Prestonwood
Speaker: Joy Ruhmann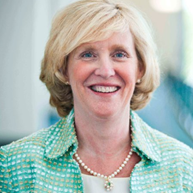 More information will be announced closer to meeting date.
The Power of Assessments for Hiring, Selection, Coaching, and Development, or said more simply: Why Use Assessments?
"Employers Find 'Soft Skills' Like Critical Thinking in Short Supply."  This is the title of a recent article in the Wall Street Journal in which studies conducted by LinkedIn and the Wall Street Journal revealed that soft skills are not only in short supply but also very difficult to effectively measure with the traditional recruiting process. Per the LinkedIn study, "58% of hiring managers say the lack of soft skills among job candidates is limiting their company's productivity." The WSJ study, conducted with 900 executives, revealed that "soft skills were equally important or more important than technical skills."
As appropriate, lots of focus is given to attracting and retaining those special people that have the talent (both the technical and soft skills) needed to drive your organization to the highest level of success. However, with a large pool of available candidates, it can be a challenge to simply and efficiently wade through the mountain of resumes so that your recruiting staff can focus on selecting the best of the best. Even though assessments are beginning to play a role in the selection process, it seems the main deciding factor is often still – the interview. And the problem with both resume review and the interview is very simple: BIAS.  It is an irrefutable fact that we all have biases and blind spots in our thinking.
Join us for this engaging talk on how assessments can be used to streamline your hiring process, overcome the natural biases of your recruiting staff, and ensure that you hire the best of the best for your organizations, while at the same time saving time and money.
About Our Speaker 
Joy Stroud Ruhmann, Level Up Leadership, Inc.
Joy Stroud Ruhmann, a native of Raleigh, NC, is a passionate and engaging change agent who focuses on helping leaders and their teams understand and resolve unique people issues that serve as obstacles to their success.
In both her personal and professional life, she believes that living fully requires that we "Lean In" to our vulnerability in order to experience the fullness of life and work every day. Thus, her personal and professional core values are to:
Listen to understand
Engage in conversations which effect change
Align her actions and the actions of her client to match their core purpose
Navigate with her clients to…
Inspire others to move to a deeper sense of wholeness and integrity
Nudge others along their path to do the same
She started her career in the banking industry and worked her way to the C-Suite where she faced many of the issues her clients deal with today. Joy received a BSBA in Business Administration from East Carolina University's College of Business and holds certifications in a wide variety of tools and processes designed to facilitate sustainable growth for her client organizations. Her passion is to clearly understand her clients' needs and change their world through workplace transformation!
We hope you can join us.
---